About Posify
Digital technology is reshaping the global business landscape. Grasping this digitalization trend, Ubeing Mobility Limited connects SME with insights, ideas and inspirations to help them win big in this fast-changing and data-driven generation. We provide:
• PosifyRetail - O2O New Retail Cloud Platform
• PosifyKitchen - Most Affordable F&B POS
On 31st March,2017. We feel honored that our O2O New Retail Cloud Platform – PosifyRetail won The Hong Kong ICT Awards (HKICT Awards) 2017: Best Business Solution (e-Commerce) Silver and Outstanding SME Award, which has recognized Posify innovative technology on retail.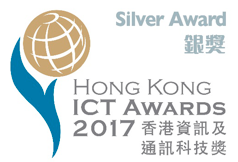 About PosifyRetail
PosifyRetail is a Cloud-based, cost effective, fully-integrated, and O2O New Retail Cloud Platform. With leveraging hybrid cloud technologies, PosifyRetail provides 7 major modules for SME to break online-to-offline barriers to grease the wheel of business:
Holistic ePOS - drive efficiency; drive productivity; drive profitability.
Intuitive eShop builder – Easy to edit without coding & fully integrate with offline inventory
Holistic Inventory Management - O2O inventory integration to get rid of discrepancies
Powerful CRM – Acquire and retain more valuable customers
Flexible Promotion Module – Easily set up promotion conditions to attract more customers
Encompassing Digital Marketing - Unlock unlimited business opportunities
Holistic reporting – Grasp key performance metrics at one glance
Posify can help you enhance operational efficiency and maximize your profit. With this holistic solution, you can definitely yield high cost-effectiveness to manage your retail business.
About PosifyKitchen
We provide fully-integrated and intelligent restaurant solution to help manage your restaurant operation efficiently, drive your staffs' productivity, and connect with your customer effectively. Digitalizing the whole F&B management process, PosifyKitchen can definitely help you enhance your operation efficiency to earn more profits by the following 4 features:
Plug and Play – Easily set up within 5 minutes
High Scalability - Make your restaurant scalable and efficient
Insight Seeker – Provide holistic report and analysis to unlock infinite opportunities
Barrier-free Offline – Keep your restaurant run smoothly under unstable network