ePOS – Pad/Mobile/PC
Provide the best selling engagement with your customer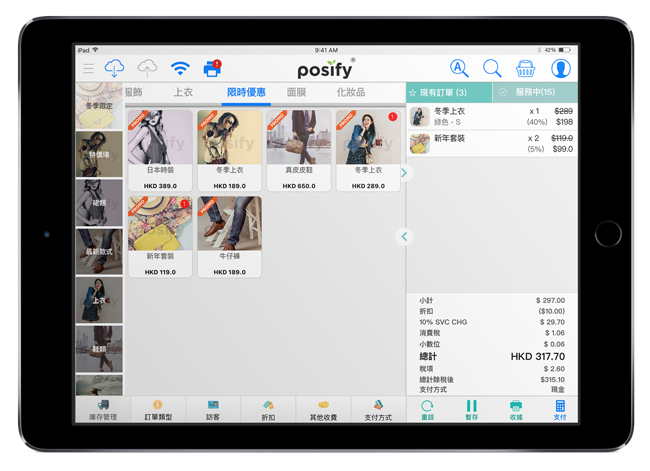 Intuitive interface
Posify POS provides powerful features with intuitive interface so that the staff training cost can be minimized.
Keep you Selling
You can still use the POS under network instability. The data will be automatically synchronized after connecting network.
Real-time stock look-up
With few clicks, you can check the product availability in real time.
Powerful Promotion Module
You can provide varied coupons or vouchers to attract more customers by setting the promotion rules in the backend.
Flexibly add discount
You can add product discount in the invoice based on product category and designated customer for upselling, especially in the exhibition
Easy refund and return
By scanning the invoice QRcode, you can easily handle refund and return so as to build up good reputations among customers.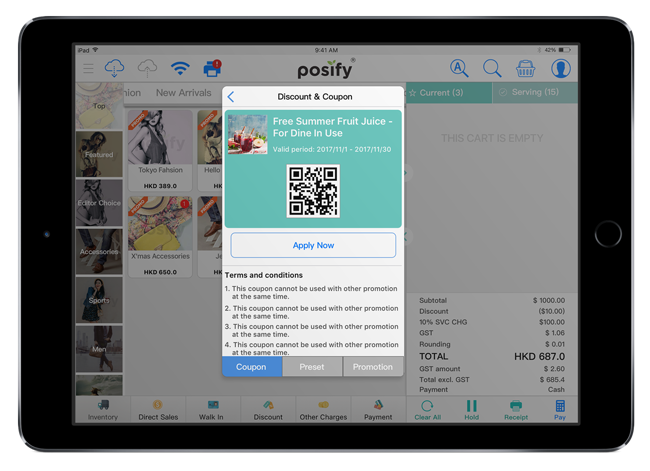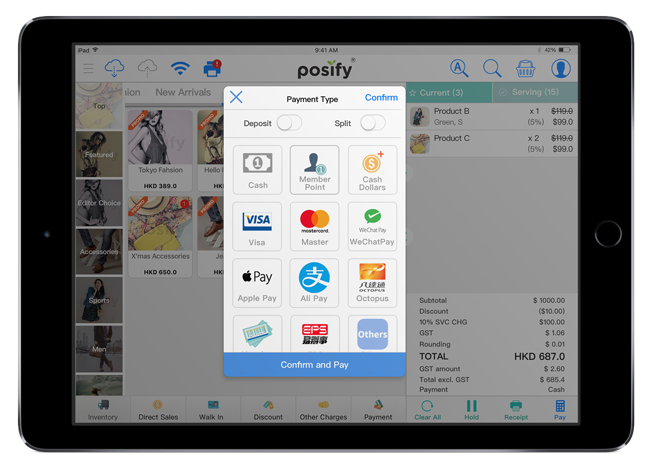 Easy Replenishment
One click to arrange replenishment and generate pending in list in the backend.
Pick up and Delivery
You can easily arrange the delivery method in the interface.
Multiple Payment Methods
Posify integrates shopping cart with secure international payment gateways in cash, credit cards, PayPal, AliPay, WeChat Pay.