Truly New Retail Platform Integrated with PayMe for Business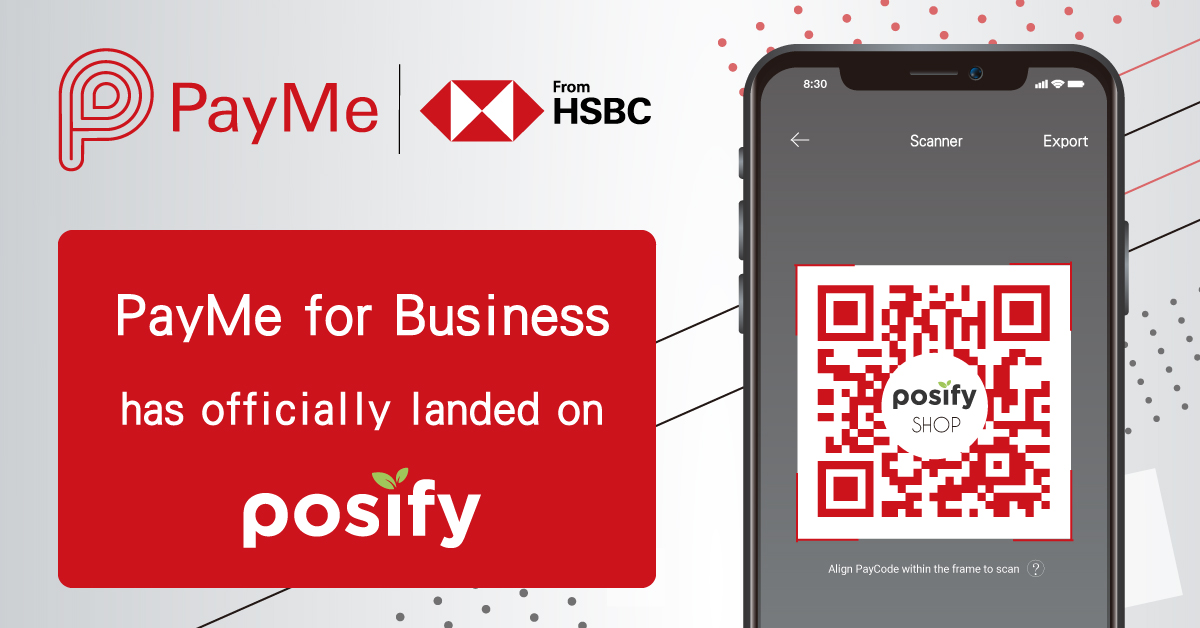 Nowadays, "going cashless" is a trend. People prefer paying with credit cards or using digital wallets thanks to rapid technological changes. PayMe from HSBC has 1.7m users and is ever-growing. It is widely used in Hong Kong and plays a leading role in local cardless payment service.
PayMe for Business offers a new way for merchants to connect with their customers. Merchants can install PayMe for Business application on their mobile devices and collect payments from customers, and customers can also pay instantly through PayMe. Posify is honoured to work hand in hand with PayMe for Business. Merchants can now choose PayMe as one of their payment gateways in Posify.
So how can customers pay merchants online via PayMe? It's actually pretty easy:
Select [PayMe] as the payment method on checkout page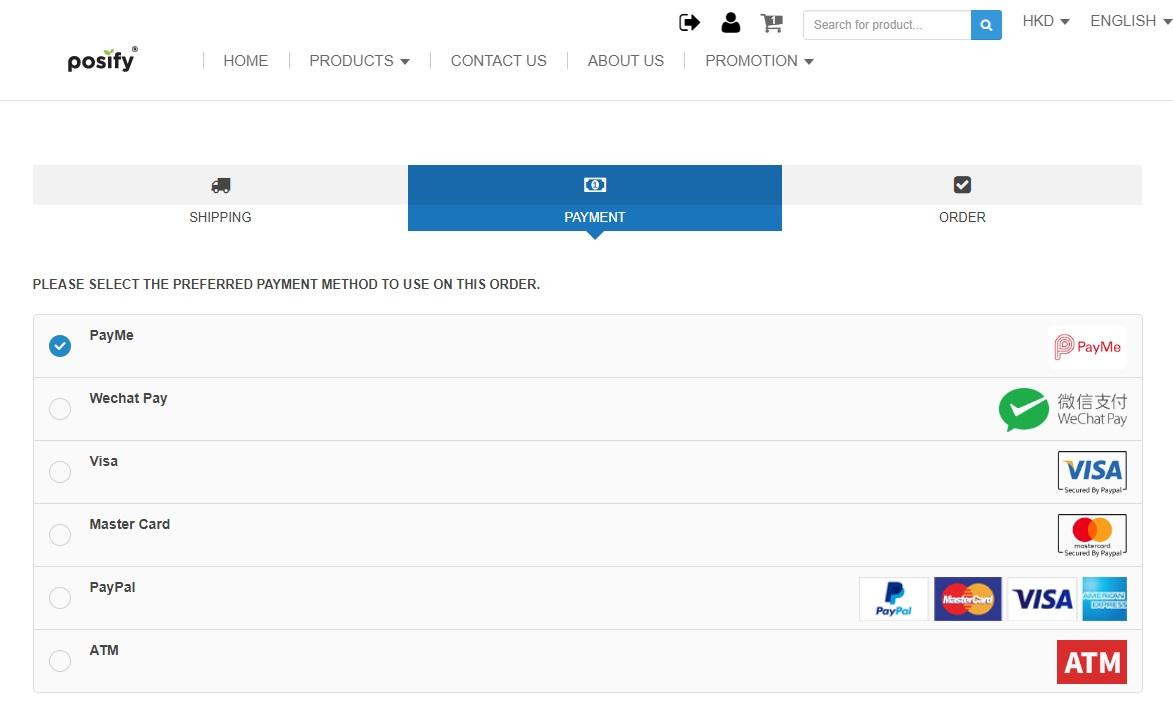 A PayCode will be automatically generated for payment.
(Please do not close this page before payment is complete)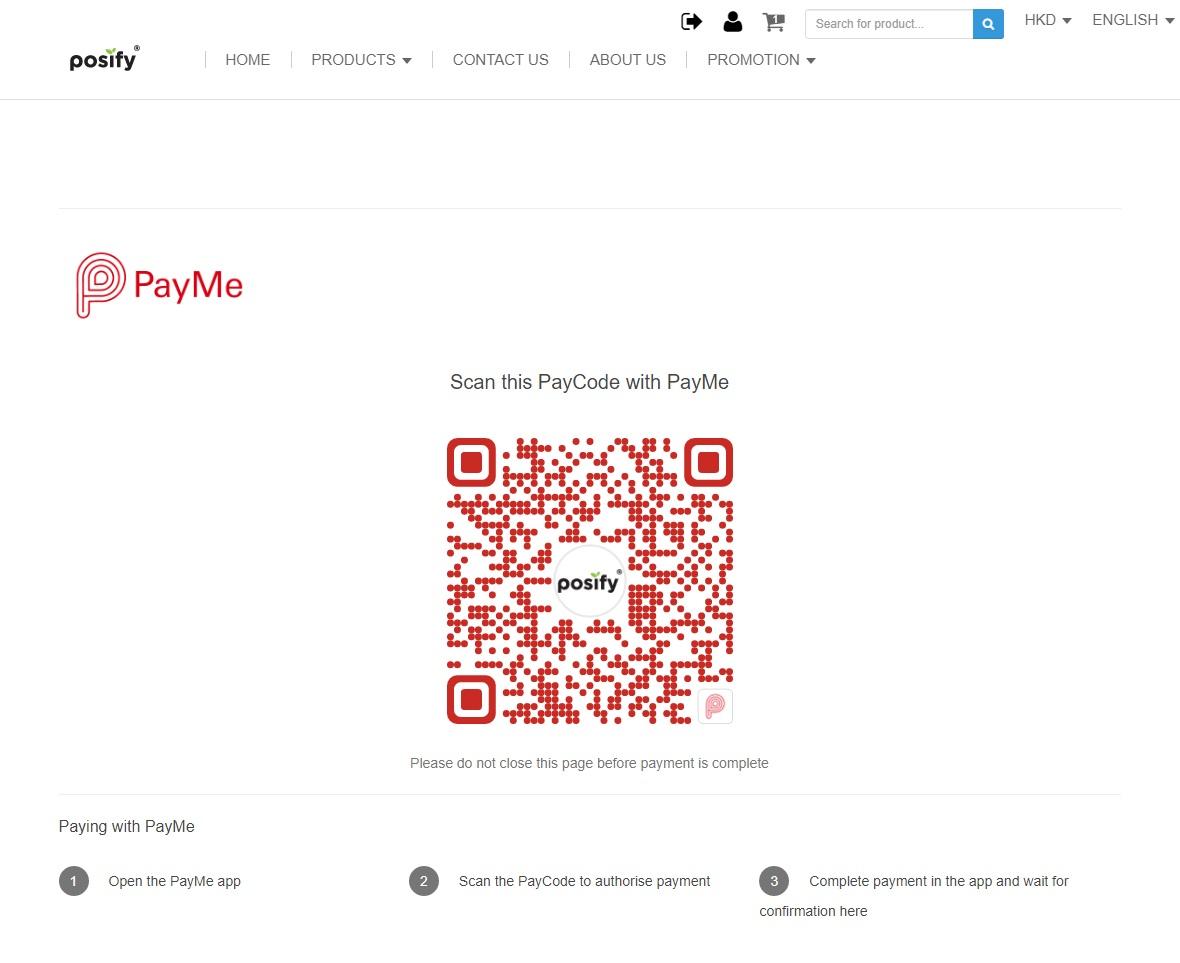 Open the PayMe app > Scan the PayCode to authorize payment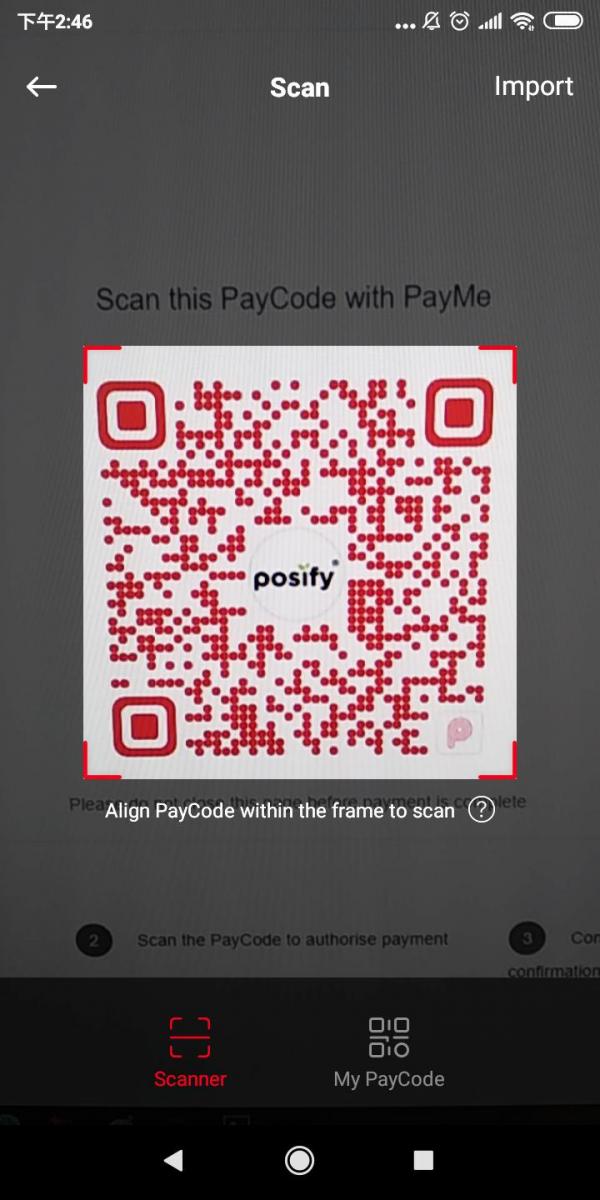 So what benefits can merchants get by using PayMe for Business?
Merchants need to wait for a period of time to get their money in hand if customers pay with credit cards. However, merchants can transfer their revenue to their bank accounts instantly via PayMe for Business, hence improving cash flow flexibility. Also, the transaction fee for PayMe for Business is only 0.75%*, lower than other payment methods, helping you maximize your profits. What's more, it provides built-in Sales Report, allowing merchants to manage their business easily.
* The latest announcement from HSBC shall prevail. Terms and conditions apply.
From the customer's point of view, it is really convenient for them to pay via PayMe. They can scan the PayCode with their mobile phone anytime and anywhere for quick and effortless payments. Unlike credit cards, customers can immediately get their refunds online via PayMe. It is a better customer shopping experience.
Connect with 1.7 Million PayMe Users by Setting up a New Payment Gateway
Posify merchants who have a HSBC Business Internet Banking account can collect online payment from customers via PayMe for Business. There are no limits on the payment amount, helping you explore new business opportunities. Both new and existing merchants could earn a HKD 1000 cash reward if you successfully activate PayMe for Business on the Posify Platform*! If you have any queries, please call 2477 6099 or visit our PayMe for Business page as below.
* The latest announcement from HSBC shall prevail. Terms and conditions apply.
Terms & Conditions: https://payme.hsbc.com.hk/files/PayMe_x_Posify_Promotion_EN.pdf