How GBA Businesses & Consumers in Retail Industry Evolve in Fast-changing Digital Ecosystem?
According to a new report "Digital Retail on the Rise" by KPMG China and GS1 HK, the fast-emerging digital technologies such as online payment and mobile wallet are transforming consumer shopping behaviors.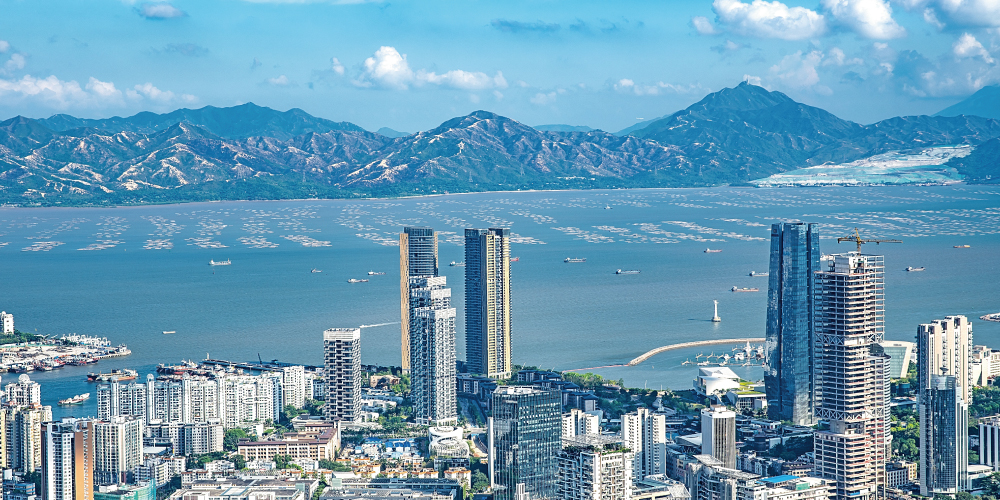 Source: Shutterstock
KPMG and GS1 commissioned YouGov to conduct two surveys in this report, polling more than 300 largely Hong Kong-based C-level executives as well as 1500 consumers in Hong Kong and across 9 GBA cities. The report provides an overview of digitalization and technology trends in retail sectors in the Greater Bay Area (GBA).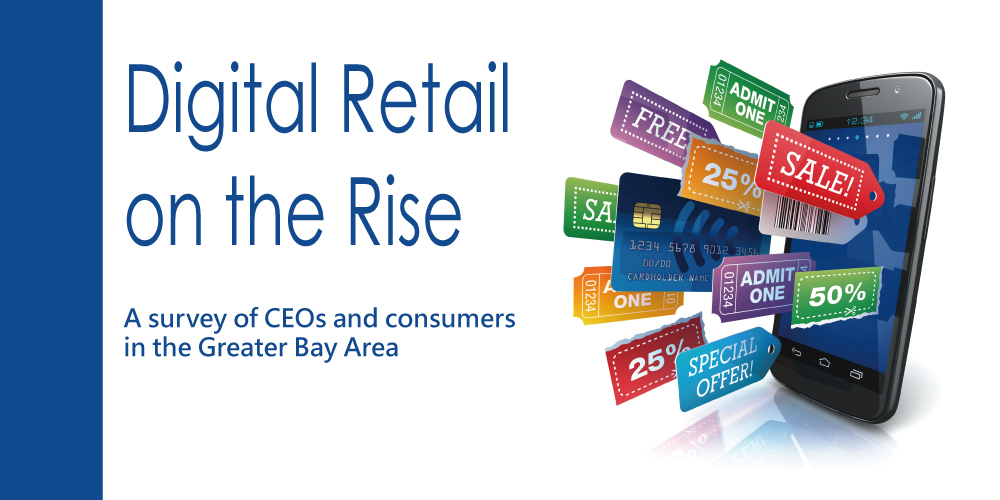 Source: Designed by Posify
A. Survey about Consumers in the Great Bay Area
Who identifies as 'tech-savvy'?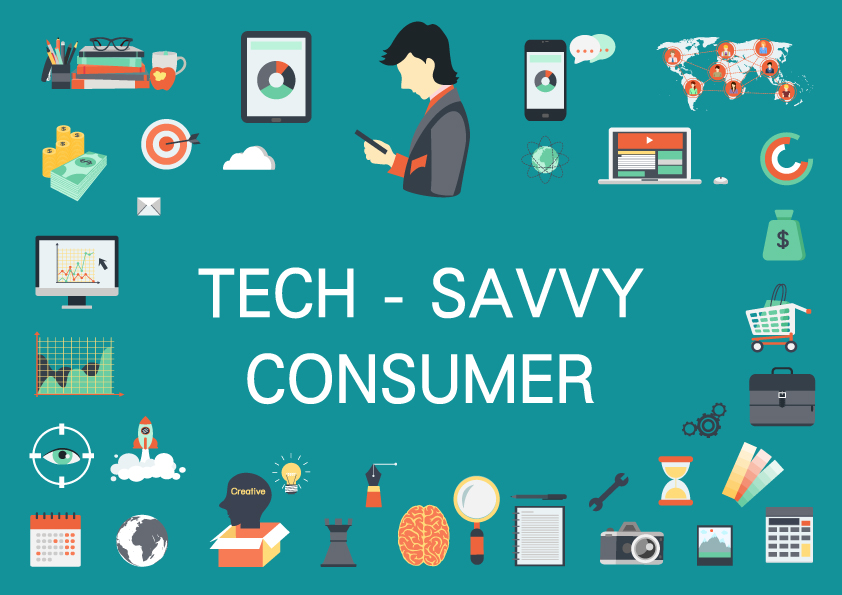 Source: Designed by Posify
77% of the respondents in the 9 GBA cities and 57% of that in Hong Kong identified themselves as "tech-savvy' who can master different kinds of digital technologies such as using online shopping platforms or other digital applications.
Most of the consumers across all areas reported having consumed online media, free and paid channels within the past year, with the rate among Mainland consumer standing at 69% which is slightly lower than the 74 % of Hong Kong respondents who answered this question in the affirmative.
This indicates that the fasting-emerging digital technologies have transformed in the ways consumers behaved.
B. Survey about CEOs in Great Bay Area
Data Analysis – The Most Important Digital Technology for Businesses in the Next 2 Years
The C-level survey shows that data analytics is the most preferred pathway for businesses in the coming two years, at 23 percent. However, while 77 % of polled executives said they are just collecting data, only one-third are currently analyzing the information. This reflects that it is not common for enterprises to use data analytics to drive better business insights.
Developing Multichannel Strategy is No Longer Difficult as the Past
Developing a multichannel strategy was one of the biggest challenges faced by the organizations in the past, but there is a significant drop from 42 % to just 23 % in executives' responses about it this year. It reflects that the enterprises have overcame the perceived barriers and implemented at least some form of working solutions to omni-channel retailing.
C-level Executives' Growth Strategies for the Next 2 Years
In terms of growth strategies in the coming two years, O2O marketing and real time data analysis are ranked as third and first respectively. 28 % of surveyed C-level executives said they will seek to develop more integrated O2O marketing and fulfilment strategies to bridge online and offline channels, and 37 % of them want to become more data-driven to generate more real-time insights.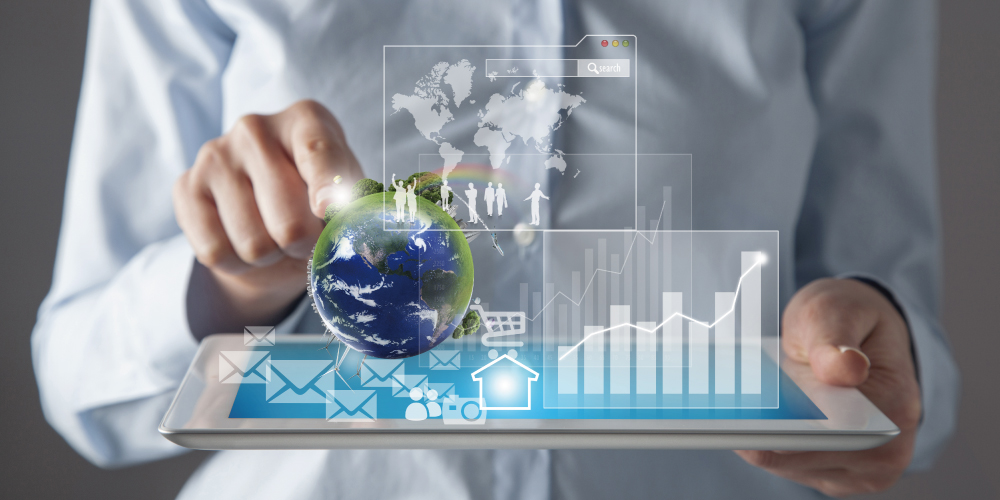 Source: Shutterstock
What Retailers Should Do in This Fast-Changing Digital Ecosystem?
This report shows that consumers have far greater access to information than ever before in today's retail business environment, thus retailers in Hong Kong or even in Greater Bay Area should capture the benefits of digital technology as much as possible if they want to increase the chance of thriving in the future.
The statistics also reveals that the retailers are facing significant challenges from the growing acceptance and use of digital technology by consumers– and the rise of digital platforms and alternative channel in the market. Retailers must respond by embracing new technologies that consumers are ready to adopt and deciding on the most effective platforms and channels to approach their targeted customers.
What Benefits of Digital Technologies that PosifyRetail can Offer to Retailers?
PosifyRetail is the first truly seamlessly integrated New Retail O2O cloud platform in Asia which is designed to help today's enterprises especially the fasting growing SME retailers to better acquire the benefits of digital technologies. By providing the most effective and economic way of accomplishing the end-to-end retail operations, Posify aims to empower SME retailers to drive efficiency, productivity and profitability.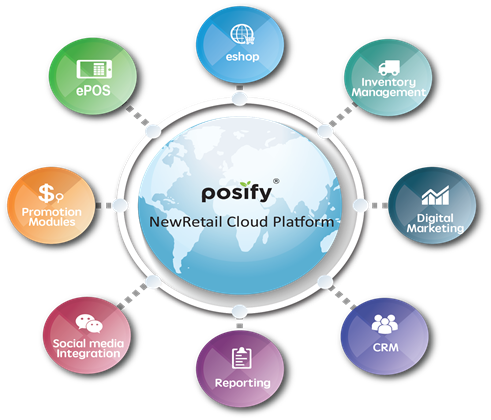 Source: Designed by Posify
PosifyRetail provides all SMEs need for digitalizing their traditional businesses – a one-stop and robust SaaS platform, which includes holistic end-to-end capabilities from the front-end consumer experience to back-end operations management and analytics with 8 functional modules.
To explore more digital technology benefits from PosifyRetail, please click https://bit.ly/2lVLs9d